1:33
1:48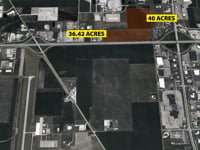 1:50
Economic Development Properties Available in Peru, Illinois
Peru is strategically located in North Central Illinois in LaSalle County. The City of Peru is within a 60-mile radius of Rockford, Peoria, Bloomington- Normal, Rock Island-Moline and 90 miles from Chicago. Our community resides in a beautiful valley that provides a quality family environment and many economic opportunities and incentives for business and industrial firms. 
The City of Peru has a municipally owned Hydro Electric Green Power Plant on the Illinois River. This allows Peru to have nearly the lowest electric rates in the state of Illinois. The wooded community offers the area residents the ability to use the Illinois River for not only recreational activities but for economic activity as well. The City of Peru is surrounded by expansive farm land and supports a diversified industrial, service and agricultural economy. There is a variety of commercial, real estate, and other properties available in close proximity to major transportation routes including highways, waterways, railways, and airways.
Commercial, industrial & retail properties available for sale in or around Peru, Illinois.
Download the City of Peru's Development Procedures for instructions on:
· Annexing Property to the City
· Rezoning within Corporate Limits
· Subdivision or Re-Subdivision within Corporate Limits
· Building and Site Development Permits
1201 Shooting Park Road Exceptional Franchise Corner PROPERTY HIGHLIGHTS A highly desirable vacant lot LAST Vacant B-2 Shopping District Lot on Main Street, Peru, IL
Read More »
If you have commercial property that is within the city limits, continuous or adjacent to the City Of Peru, that you would like to feature or update on this site, please fill out our Property Form to post or update your current posting. Please be sure to include your contact details so prospective clients/buyers can contact you directly.